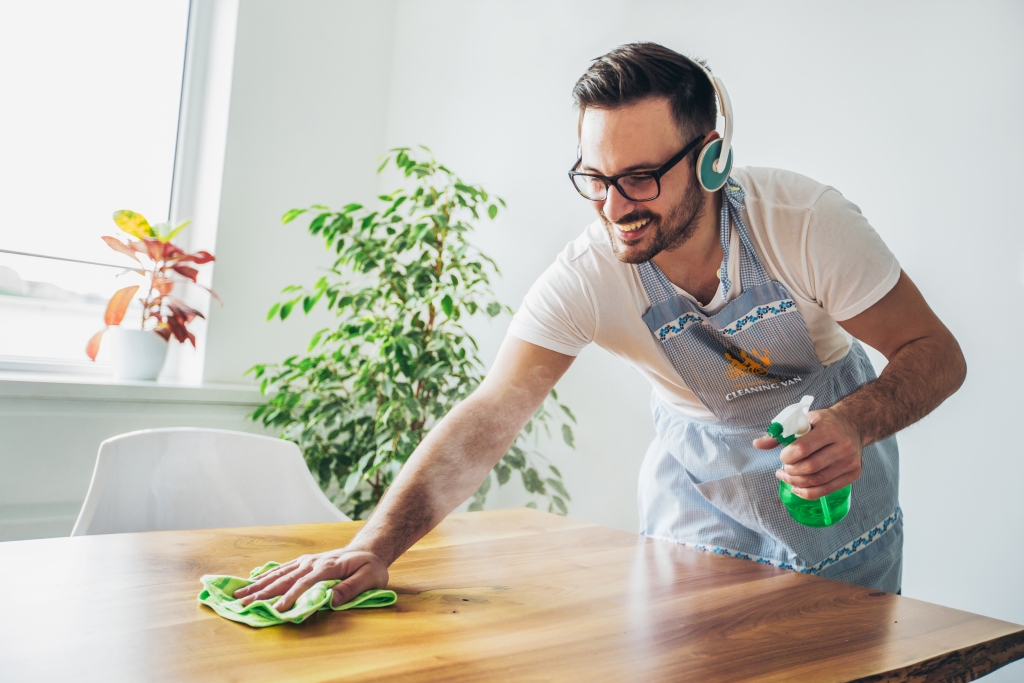 If you would like to get a quote and get 50% off for the second cleaning with us please fill out the form below:
Are you looking for Cleaning  Services?
You packed all your belongings, cleaned out your garage, found a moving company, and finalized everything. Now what? A deep cleaning of your house or apartment is essential especially if you're worried about a security deposit. However, cleaning your old house is just one more thing to do when moving. After all, you have much more important things to take care of– like moving into your new home! TWO MEN AND A MOVING VAN offers flexible cleaning services to help you during your house transition. We can clean everything from your entire house to specific rooms or items.
Move Out Cleaning
When your house is empty – or nearly empty – it's time to make it look even better than when you first moved in. Many housing contracts require a "broom-clean." Others require a thorough cleaning checklist covering nearly everything in the house!
Standard move out cleaning checklist:
Dust (everything)
Clean kitchen appliances
Clean out kitchen & bathroom cabinets
Clean sinks & countertops
Scrub toilets
Scrub shower & bathtub
Wipe down baseboards
Vacuum and sweep all floors
TWO MEN AND A MOVING VAN can take care of any or all items on your house cleaning list. Let us do the cleaning so you can focus on the important aspects of moving. Thinking about questions? Wondering how much house cleaning costs?  Contact us for an estimate and more information.
Move In Cleaning
Who doesn't want a fresh start in a new place? A deep cleaning of your new house or apartment can give you peace of mind knowing that your new home has been completely scrubbed and disinfected. Before moving into a new place, we recommend a deep and thorough cleaning. This ensures that the house gets the professional cleaning it needs while you focus on moving in.
So how much does cleaning from TWO MEN AND A MOVING VAN? It depends on how big your home or apartment is and what condition it's in. For a quote, contact us to discuss the specifications of your house and cleaning needs. Our friendly staff can create a customized cleaning schedule to get your new house or apartment looking clean and tidy.
If you want to get a quote, please fill out the form or contact the office: 253-215-1850.